Wisdom & Experience
Connie Stanislaus, Personal Life Coach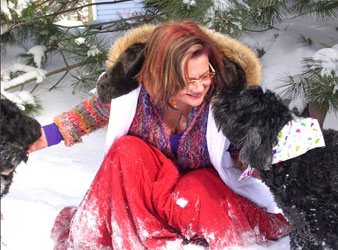 Connie has spent her entire career as a helping professional, working with clients to eliminate anxiety, reduce stress, and deal effectively with the pain of depression and sexual abuse recovery, then helping these same clients to love themselves and their life!
Connie's wealth of expertise from her 27 years of Psychotherapy experience leads directly to her great skills and ability in her life coaching and relationship coaching practice. Connie is not only uniquely qualified to assist you with your personal development. She is also known and consulted by other coaches seeking her expertise in the area's of mental health and sexual abuse.
Connie has been an LCSW for 27 years and has obtained coaches training from the Coaches Training Institute. She has also completed the Organizational and Relationship Systems Training course by CTI, and the Lucid Living Course.
Read Connie's profile at Top Female Executives.
Connie can help you find the path to becoming a happier,
more fulfilled individual. In a word, she can help you to love.
Working with a professional life coach with nearly three decades of experience has its advantages. Having helped hundreds of clients through very challenging times, Connie possesses a seasoned intuition, strong interpersonal communication skills, and an expert understanding of the appropriate methods needed to guide her clients toward identifying and achieving their personal goals.
Connie's personal experience includes her own ongoing successful recovery from childhood sexual abuse, along with great understanding of interpersonal dynamics of abuse work in marriage. The complications of the healing process for both partners, while continuing to nurture and maintain an intimate and sexual relationship brings special challenges and gifts to a relationship. Connie also consults with psychotherapists, professional coaches and other mental health professionals in the area of childhood sexual abuse and recovery. For more information, read Sexual Abuse & the Discovery of Hidden Treasures.
In practice, Connie never requires her clients to do anything that she would not do herself. She lives the life she teaches, the life she believes, and the one she wants to experience.

"Life coaching is focused on internal fulfillment and the self-love of an individual," said Connie. "Once a client truly understands that, he or she can live a life of love, happiness and health."
Related Topic:
Testimonials